Pinterest is nowhere near as popular as Instagram, however its a repository of quirky, unusual or weird art and online discoveries can cavort together. If you have images that convey a story in a spectacular or unique way – these images will do well on Pinterest. Here are ten tips for getting the most out of Pinterest from the people who rule the roost.
1. Have a sense of humour
Copywriter Tiffany Beveridge created a board called 'My Imaginary Well-Dressed Toddler'. She repinned photos from fashion editorials and created an instant cult classic in Quinoa, her imaginary daughter. The moral of the story: don't be afraid to be amusing or satirical, it will get you followers. Click image to see more…
"Though their chances were slim, Quinoa generously invited Sauté and Gouda to bring their A-game and join the lineup of potential dates for the preschool prom"
2. Use Secret Boards
Secret boards are private and are invitation-only. This can be handy for a private collaboration area. You could leverage this by creating a VIP area for customers or colleagues to contribute to their own private board. This is perfect for businesses like landscape gardening, wedding planning, interior decorating and design.
3. Aim to Thrill and Amaze
Pinterest is about adding and curating beautiful images that will thrill, inspire and amaze people. This is taken to epic proportions by Pinterest maven Karen Nyberg. She's a A NASA astronaut, who posted images of earth onto Pinterest from space. Now you obviously can't pull that sort of rabbit out of the hat – but you get the point, right? Click image to view more.
4.Use Portrait Images
The way that Pinterest is structured, it gives preference to tall photos. Photos that are taller than they are wide, are going to display in a much more eye-popping way. So that means you should pin portrait photos rather than landscape and use dark borders around photos. This will make the images more conducive to repins and likes.
5. Be Prolific and Polite
Pin regularly on a variety of topics. This will increase the likelihood of people liking and following you. Also, you should repay interest by repinning, liking and following people in kind. Interior Designer Maryanne Rizzo does this very well, for her 9 million followers she curates pins and with her sharp eye for design, manages to inspire and educate her followers. Click image for more from her.
6. Target Women
Women pin the most frequently and are the most prolific users of Pinterest. Therefore targeting women on Pinterest is a no-brainer. It's perfect for boutique and bespoke offerings in fashion, education, art, interior design, craft DIY, food, wine beauty, home décor. Case in point is Suzy Brookes who offers teacher resources and learning strategies to 15,000 followers.
7. Kill Your Darlings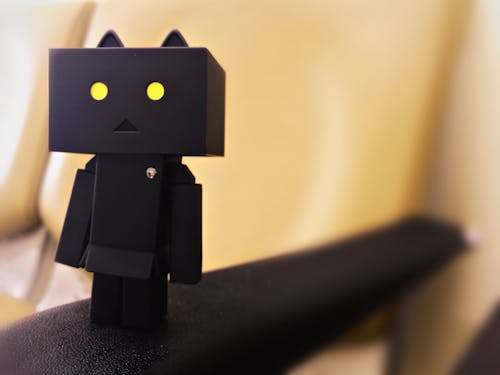 Don't post every single product image in the inventory to Pinterest. Be ruthlessly selective in your choices. Nobody wants to see that except you! Pinterest isn't about blatant self-promotion, it's about adding and curating pictures that will inspire and amaze people.
8. Throw Out the Brand Rule Book
The worst thing you could do is come across as touting products or services. Instead, you should keep pins interesting and their descriptions thought-provoking. Trey Ratcliff is generous with his photo sharing and licensing rules and offers his own stunning photography to his 4.7 million followers. He does so in a warm and inclusive way that encourages people to follow him.
9. Create Image Mash-ups
Mash-up several compelling images into a vertical block. This is perfect for showing a step-by-step process or before/after shots. Sellers on Etsy do this very well. Ren Mitchell is a crafty DIY extraordinaire who offers up step-by-step images on how to make cool jewellry and bespoke art. See more by clicking on the image.
10. Be Mysterious
A good image is like dangling a carrot in a starving person's face. However if the description underneath provides all the information they need, nobody will click through to the website. Instead in the description, you should deliberately withhold the full story to encourage click-throughs.
Is your content working hard and producing good enough results for your business? Find out with a free content audit!